Our Team of experts
from installations to service plans
See how we can help you today
We Operate with 3 Main Values
and we always will
Our History
Buster Poldrack started with one bobtail and knocking on doors to see if homes needed propane. Buster's daughter, Martha, and her husband, Jody, ran the company until 2020 when Brody Newton began working with them. Jody and Martha are still around and working in Buster's business.
Brody Newton is the co-owner of Buster's Propane and is a Texas A&M – Corpus Christi alumni. His wife, Alexis, graduated from Ray High School. Brody has an extensive background covering many different aspects of propane including wholesale, marketing, truck and rail loading, and barge scheduling. After spending some time outside of Corpus, the Newtons decided to move back in 2013 to be home and raise their 2 boys Jackson and Casen.
Busters Propane Gives Back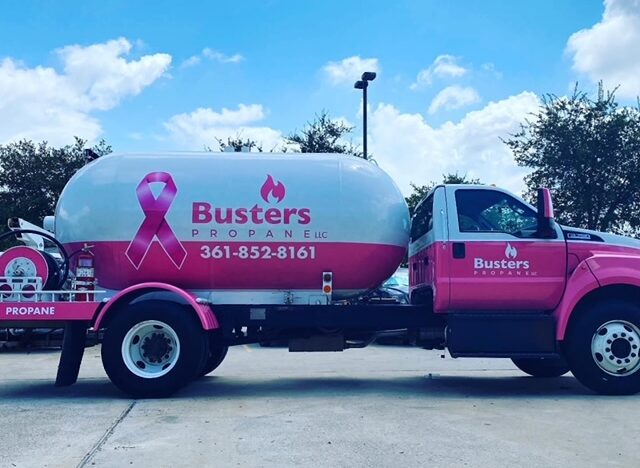 Buster's Propane believes in leaving the community better than we found it. The company voluteers and supports many local events and charities. The most recognizable is the 'Pink Ribbon Truck.' This is our busiest truck and Buster's Propane donates a portion of each gallon sold from this truck to the local 'First Friday' group to help those in need to pay for mammograms.
Buster's is involved in supports Texas A&M – Corpus Christi athletics programs as well, so you will always see their family at most games.