Don't Wait Until the End of the Year
Apply Now While Funds Are Available
Help your customers save big on new, efficient home upgrades when you apply today!
$300 rebates for propane boilers & furnaces
$300 rebates for propane hot water heaters
Rebates first come while funds last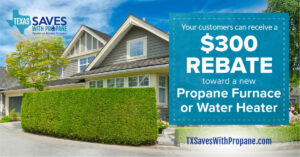 We Make Applying Easier Than Ever
Submit & Monitor Your Rebate Status with Our Program
There's no better time for your customers to start upgrading their propane appliances. Submit applications on their behalf, and monitor their status on our platform today.
Utilize Ready-Made Rebate Marketing Materials
We'll Help You Promote Rebates to Your Customers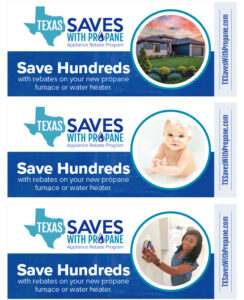 Log in to your account; then, visit the link below to access free marketing resources to promote rebates to your customers. Or, navigate manually by logging in, going to your dashboard, and clicking "Marketing Resources."